Note from the Missed Connections Chief Bottle Finder: Zombie love on the Seattle MC! Could it be that the over-saturated combination of espresso and high-tech companies has turned this city's inhabitants into the undead?
Today we feature three special messages from our Northwest Pacific poets.
Missed Connections in Seattle, WA
Red, White, and Dead Zombie Walk
You were a zombie with auburn hair in a pony-tail, wearing surgical scrubs, with a stethoscope draped over your neck. You were with a friend wearing a classic nurse's uniform. I was the big guy with glasses and a blood-soaked goatee, wearing a black t-shirt and jeans, standing near you while everyone was waiting for the much-delayed walk to start. I was tempted to introduce myself, but somehow, being covered with a mixture of Hershey's chocolate syrup and red food coloring seemed to have nearly limitless potential for awkwardness, and I was preoccupied with keeping track of my nephew.
Note from the Missed Connections Chief Bottle Finder: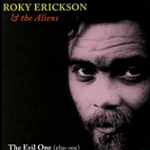 Want more music?
Want more videos?
Check out the Lovelorn Poets YouTube channel.