Missed Connections in Ithaca, NY
The Moosewood Softball Team
i was just about to ask you out on a date when the cops showed up…
and we biked off…
so what do you say?
Note from the Missed Connections Chief Bottle Finder: This lovelorn poet is an unabashed Replacement fan and was thrilled when the Music Guru selected this classic 'mats tune as the Ithaca MC soundtrack.  This live footage from '81 is pristine – even if it doesn't have the "This is the Minneapolis Police. The party is over…grab your stuff and go and nobody goes to jail" intro that is found on the original recording.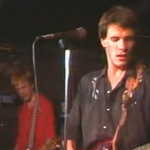 Want more music?
Want more videos?
Check out the Lovelorn Poets YouTube channel.