The Empress of the Kingdom of the Lovelorn Poets formally decrees Thursday, February 2, 2012 as an editorial holiday.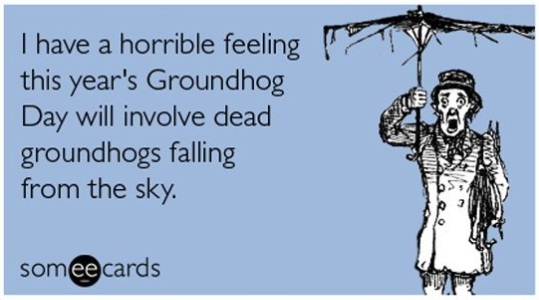 We're either celebrating the early return of Spring (not that we can complain too much), lamenting a never-ending winter (which we started doing around Thanksgiving), or wondering how groundhogs falling from the sky didn't make it onto the list of the "Top 10 Biblical Plagues" (clearly a case of bad PR representation).
All poets will report back to their respective workstations at 7am Friday.