Love is strange, isn't it?
It leaves us bleeding with no mercy, but we still want it.
It comes when we lest expect it and it leaves when we're not ready.
We hold on to dreams of the perfect love, only for reality to viciously shatter it.
We look for signs in the stars and forever in their eyes, but we can't find it.
The deeper you love, the harder it is to express it.
I look at you and I see me. I wanna love and take care of me.
I wanna hold you in my arms forever, but I know that I have to let you go.
Sometimes what is lost is never found, this is the tragedy of love.
I love you.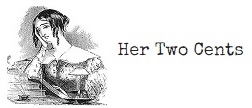 isn't it strange, love
we still want
bleeding with no mercy
we viciously shatter
dreams of the perfect reality
expect it and it leaves
I can't find the signs of you
look deeper in the stars
is love forever in their eyes
not ready It comes
it leaves us
to express it is harder
lest I look at you
when I wanna I wanna
let you go
care for me
hold my arms forever
take only what I know
I have to see love
the tragedy of love
that sometimes love is never found
is lost
is me
and you
hold on
you, I love