It's been one hell of a year so far. I napped while you couldn't sleep. I woke up with a hunger for oreo cookies and cheap sushi. salmon. they must of run out of the tuna. I wonder how much mercury I can handle?
message me if you know what I was wearing when we met.
I haven't been able to wear my hat in a while. not in two years. not with my hair long.
anyways. In this stage of the game I need a shower, a good scrub, a moral scrub.
far be it from me to keep the municipal waters from washing away my sins.
I am not a perfect man. I am flawed. I am self centered. And attached to an identity. I'm attached to you. I'm scared you'll see me in the darkest of light and run away.
I am working. I am getting better.
I wish you the most success today. you're in my crazy prayers.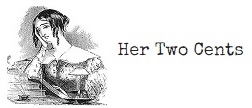 attached
attached to you
a year

crazy prayers
getting better
hair long

I am
I am not
if you know
napped, woke and wonder

see me
shower, scrub
success today

Telling, compelling
the good part
the promise
the turning point
two years

waters, washing away
when we met
working

write

I wasn't going to write it, but the promise I made to you compelled me and I typed a few good sentences. Telling my story. I hope it is compelling. I think it should be. I haven't got the good part. the turning point.