It really is a unique city
New Orleans
Where beautiful architecture comes to die
We are thousands of people displaced some returned some never came back
Of course some. . .
I fear like these buildings I am losing my history
My memory is shanty and crumbly these days
I remember major events in my life you of course were the biggest
But even that there is a faded memory
I remember I loved you like really loved you like I've never loved anyone else
But I wouldn't know your face from anyone else in a small crowd
I guess that's for the better for everyone involved
I just hope someday I develop new memories here that stick a little longer.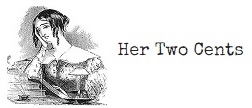 I am a unique city losing my history
I fear my memory is a faded memory
I remember these days, these buildings,
I remember beautiful architecture, shanty and crumbly
I loved you like I've never loved anyone else
I develop, but even there you die displaced
I wouldn't know your face, thousands of people in a crowd
I guess that's for the better
I just hope it really is returned
to New Orleans