: Sanguine
Love is corrosive,
Like rusty metal that flakes away and breaks apart.
And many people often forget..
That love often burns and purifies the heart.
By sitting utterly still,
I've seen the damage done
By this corrosive thing called Love.
Saw the marks on the faces of people
I've met..
So, if you ask me
Why do people seek out Love if it burns and scars so?
I say to them…
What also scars and burns
Purifies, to begin anew.
E.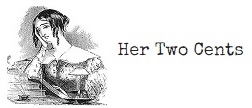 also and anew
apart
ask away
begin breaks

called

damage
do done

faces flakes forget

heart

I
is it?

like

many marks
me
met metal

of on out
rusty

sanguine saw
say seek
seen sitting still

the them
thing
this

utterly

what? why?

you