Saving Graces
Inspired to Expand the Imagination
Shedding the unclean apathy
Opening Doors of Opportunity
Waking Up to the Possibilities
What Love Can Accomplish
Can We Make this Tragedy a Comedy?
Go Down Swinging?
Put Into Perspective the Lives We Share?
Help to Sing Our Redemption Song…
The Underground Railroad Never Sleeps..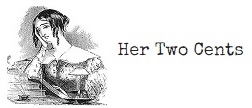 back to you, yeah yeah yeah [Solo]
Finding Solace and Strength from Friends and Strangers
No results found (future book title from a creative consultant?)
No results found (available slogan for a cleaning company?)
150 years ago, the institution which became the University of Kentucky was established
of an accessible and expanded awareness in a more profound and beneficial way
#LoveWins
No results found (possible quote from a political candidate?)
Correct answer: (c) swinging
No results found (suggested brochure title for employee and family counseling services?)
No results found (member recruitment tag line for chorally-inclined religious organizations?)
did not match any documents (it appears that Google search is blocking results? We know this to be true…)