My darling November kind of Love
Off in the distance
Inspiration settled
A miracle of
Being a workaholic
We gotta get this groovy
Now then
Let me explain myself.
I am making a solemn promise
To you
My November kind of Love.
Brutal honesty
Support and loyalty
Ahhh. Visionary sleep
I'll not be
A tramp
A trollope
A cursing trucker
A two bit slapper
A dime bag pusher
A sentimental obsession
A China cat sunflower
A boxcar willie
A stovepipe hotplate
A mouldy old insulator
A little worse for ware
A drunk at the barstool
A marijuana cupcake
And most importantly
I'll never forget to smile at you.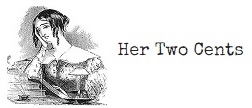 I'll never forget to smile at you.
my darling November
a solemn promise
I am you
and we
a miracle of inspiration
in this visionary sleep
the distance being
a kind of Love
My November kind of Love