In between the stars, seemingly so far out of reach, it travels the far corners of the universe. Here, the eyes see nothing and the silence is deafening. Life ceases to exist and taste and smell are of no use. Here is where no whisper of the wind can be found. With nothing to distract, a human mind begins to desire to feel, taste, smell and hear. The vibrations from the heart accelerated from thought, become the loudest noises. No one can feel or hear it but you. Listening with ears will only lead to discover loud thought.
Silence.. Here, we cannot find it completely. But when it is found, the human experience will be profound.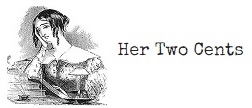 In between stars,
seemingly so out
reach travels
corners
universe
eyes see deafening
life ceases exist
are use
where whisper wind
with distract, a mind begins
desire vibrations
heart accelerated
become loudest noises
One
or you
listening ears only lead
discover loud
here, we cannot find completely
when experience profound.