in the back
and forth of
writing this journal,
is the idea that
one day the answers
will turn up
scribbled
in the margin.
And, even if
that day never
comes and my
journal turns into
what ifs and
regrets
at least by then
I will have found
some kind of measure,
and maybe
that's
enough.
Bison Jack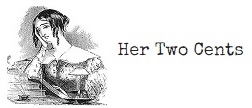 Somewhere the will comes in
and turns into
writing
this journal
my journal
at least by day
I have found some kind of even measure that
back and forth of
if never then what ifs
and regrets
And,
one day the answers turn up and
the idea that
maybe that's enough will
is scribbled in the margin
Get a bit of Bison in your home! Visit the Matchbook Series store to see a full list of poetic musings available for purchase.