For many years I have unconsciously
rolled up my sleeves when I sit down
to write, as though I imagine that writing
is some kind of manual labor or I am a
magician about to perform a card trick
and want to show the audience I have
nothing to hide. But, in the ongoing
struggle between metaphor and truth,
the words have never come easily to me
so on days like this, when I roll up my
sleeves, I cant help wonder if it's really
just a good old fashioned fight that
I'm looking for.
_Bison Jack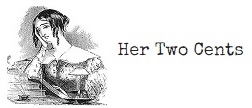 so
I'm looking for a good old fashioned struggle between words
and truth
I roll up my sleeves to fight but I wonder if it's really
me
just like the days
in
never come easily
have this
when that
ongoing metaphor
cant help
on the
manual labor of writing

to write as though
the kind audience is unconsciously about to perform
when I sit down
or

am I a card trick
my many sleeves have rolled up
for years
I imagine a magician and
I want to show that
I have some nothing
to hide
Get a bit of Bison in your home! Visit the Matchbook Series store to see a full list of poetic musings available for purchase.