Sitting on a stoop, unlacing
a shoe to remove what felt like a small
pebble, an idea of great importance came and went.
Any hope I had of retrieving the great idea completely
disappeared when the most beautiful woman I have
ever seen rode past on a bicycle.
And now, as I write about this, the only solace I can
find in any of it is to tell myself the whole thing was
a conspiracy, and the small pebble, the shoe in my hand,
the flicker of a dream, and the most beautiful woman
I have ever seen–were all in on it.
Of course I don't expect you to believe any of this,
but as I think about my life and the paths I have so
easily wandered from, I have a feeling it is not the
first time this has happened.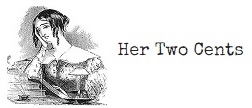 the
first time it ever happened
I felt like a small pebble
in the hand of a beautiful woman
I had disappeared

I have seen the feeling of a dream
flicker
completely unlacing all of it
sitting on a shoe
when ever my most can have the most
so I stoop
and now any hope of conspiracy is not easily seen

I have wandered from
the great idea of great importance
but my life is to tell myself
to believe
and find
any of this any 
and remove what course the paths were on
on a bicycle I rode past
a beautiful woman retrieving a small shoe
I think about solace
the idea came and went

I don't expect you to write about this
the whole thing was only
in this pebble

and I have it
Get a bit of Bison in your home! Visit the Matchbook Series store to see a full list of poetic musings available for purchase.