Amidst the blood
in the spit of mouthwash,
the sour milk in the fridge
and the empty bottle of Tylenol,
the beautiful young daughter
of a woman who loved me
once stares back from my
computer screen and forgives
me for what might have been–
on this morning of little
deaths and black coffee.
–Bison Jack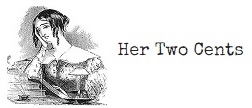 a beautiful woman
once young
loved me
amidst spit and blood and
little deaths
Tylenol, mouthwash,
the bottle of the daughter who might have been
the computer screen forgives me
and for what
the sour milk
stares back from my
empty fridge
black coffee this morning
Get a bit of Bison in your home! Visit the Matchbook Series store to see a full list of poetic musings available for purchase.