I just wasted an hour searching for my
keys; like life isn't short enough already.
I looked in all the usual places: Hat, jacket,
trousers, backpack, coffee table, fruit bowl,
cracks in the sofa, window sill, mantel piece,
potted plant, refrigerator, laundry basket,
medicine cabinet, trashcan–and then of
course I got on my hands and knees and
began looking under everything. Along the
way, I cursed the bedside table, the empty
bed, the armchair that I never sit in, the
fireplace that I am not allowed to have a fire
in, the kitchen cabinets that open when
another one is closed, the windows that
are painted shut, the light switch in the
shower, the years of futility, the failed
relationships, the idea that I ever thought
I could be somebody, the missed opportunities,
the burned bridges, the terrible decisions,
my big round stupid face, and finally my
very own existence–before I found them
still in the front door, and decided to
give myself another chance.
_Bison Jack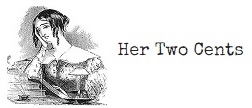 With Bison Jack on hiatus from Missed Connections, I thought I'd post one of my all-time favorites that I found a few years ago. It's a bit too long for me to play with in my typical fashion, but I like it so very much just the way it is.
Get a bit of Bison in your home! Visit the Matchbook Series store to see a full list of poetic musings available for purchase.