On a cliff overlooking the Ocean
Scores of metres down she slaps out a calm.
The planes thunder above
We throw full arsenal
Death from above
The Germans dropped gas bombs in our ventilation
The height of technology
Tracking systems
Almost 200 thousand
Greatly outnumbered
With nothing to breathe
Without any way out
We imploded our camp
Our Fortress and Grave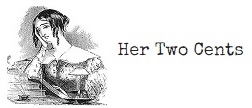 The Soviet naval base at Sevastopol was one of the strongest fortifications in the world. Its site, on a deeply eroded, bare limestone promontory at the southwestern tip of the Crimea made an approach by land forces exceedingly difficult. The high-level cliffs overlooking Severnaya Bay protected the anchorage, making an amphibious landing just as dangerous. The Soviet Navy had built upon these natural defences by modernizing the port and installing heavy coastal defences consisting of 188mm and 305mm guns which were capable of firing inland as well as out to sea. The artillery was protected by reinforced concrete fortifications and 9.8 inch thick armored turrets. The port was a valuable target.