As the twinkling light fades, as voices soften.
A clear image appears one of hate tyrants and serpents.
A beliefe that this was a test from some higher power of sorts.
Whether man made or from the heavens above.
This isn't a missed connection it's an over connection to nature, technology, and fellow man.
How does this happen?
How does one become so connected with things.
Fear, Ive hardly ever been fearful in my life.
I never fear things I can face, but I have had fears of the unknown.
To fully get over your fears you must be ready to face any possible outcome no matter how horrible or terrifying the outcome.
Know its what needs to be done for you to better yourself.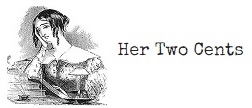 "As part of a new initiative it's calling Open Access, the Metropolitan Museum of Art in New York has placed 375,000 images of public-domain works in the Creative Commons. This major, though not unprecedented, move by one of the world's most important museums means that users can now access pictures of many of the Met's holdings on Wikimedia, and that these images are now subject to free use, with no copyright restrictions." Read more on ArtNews…