The first lie was easy enough
and the second one she barely
noticed. She thought of them as
white lies, the good kind, the kind
where no one gets hurt. But, the
third lie was not that convincing
and she knew she would have
to come up with something else–
and as the bruising around her
eye began to fade, the fourth lie
was the one she told herself.
-Bison Jack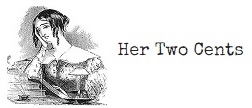 around
but barely
bruising black began
convincing
come
easy enough
else eye
fade first
fourth
gets grey
good
have her hurt
herself
knew
lies
noticed
no not
of
something second
that told them third
thought
up
where
with white would
Get a bit of Bison in your home! Visit the Matchbook Series store to see a full list of poetic musings available for purchase.