Never allow the
beauty inside all of us
to be suffocated by doubt,
for we are magical
creatures, without bounds,
held captive by the
lies we tell ourselves
and those who fear
themselves.
_Bison Jack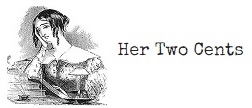 we are suffocated by
the beauty and bounds
of magical creatures
who never fear for themselves
those Eyeless Fish held captive
in the waters of Echo River
tell us
to be inside
we allow ourselves
the lies
all live by
without doubt
Get a bit of Bison in your home! Visit the Matchbook Series store to see a full list of poetic musings available for purchase.