I'm in the tv, I'm in the radio, I have a face, that you may or may not choose to erase.
I don't want much more than to pour water from one cup into another with balance and grace.
The rules are plain. The rules are clear.
For those who want to disappear.
To prove that North and South can never touch.
And East and West is not a crutch.
Balance on this beam and you will earn my eternal friendship.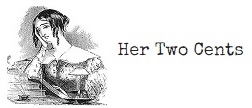 my eternal friendship you will earn and  
on this beam is
balance  
not a crutch
West and East
can never touch and
South and North
prove that to disappear
those who want for  
are clear to rules
the plain rules are the grace and balance with another
into one cup pour water
from to
more than  
I don't want much
to erase
you may or
may choosenot that

the face I have
I'm a radio in the tv
I'm in