Every time I try
To look life in the eye–
As if love came near–
I shiver in fear.
Damn this habit
Of old scars.
If she were the rabbit,
Then here we are.
And there we go,
If we dare.
To crawl like winter sun
Into the sparkling knives
Into the glittering hair
Of dawn.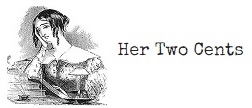 Damn this dawn
we crawl into the shiver of the winter sun
here we are
like knives to hair
as we look in to old scars
If the rabbit came near in fear and habit
if she were there every time
if I try life
then I dare go into the sparkling glittering eye of love