Missed Connections in The Upper Peninsula, MI:
Dirty Girl in Jeep
You were the dirtiest, hard working girl I had ever saw.
Dirty jeans and work boots.
You walked straight to the beer cooler,
grabbed a 12 pack,
back to your jeep and cracked one right there!
Now that is what I call sexy and divine intervention in timing!
I am not a creep.
Note from the Missed Connections Chief Bottle Finder: How can you not love this message? It totally reminded me of one of those alternate reality scenes from Lost – if Kate and Sawyer weren't stuck on the island they'd be running from the law in the woods of the U-P…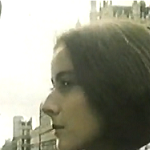 Want more music?
Want more videos?
Check out the Lovelorn Poets YouTube channel.